The first domestic auto parts industry vehicle climatic wind tunnel -Tianjin Sanden Climatic Wind Tunnel inauguration ceremony was held on 4th August. Tianjin Sanden CWT is designed by Shanghai Satake Cool-Heat & Control Technique Co., Ltd., who is responsible for project general contracting and system integration.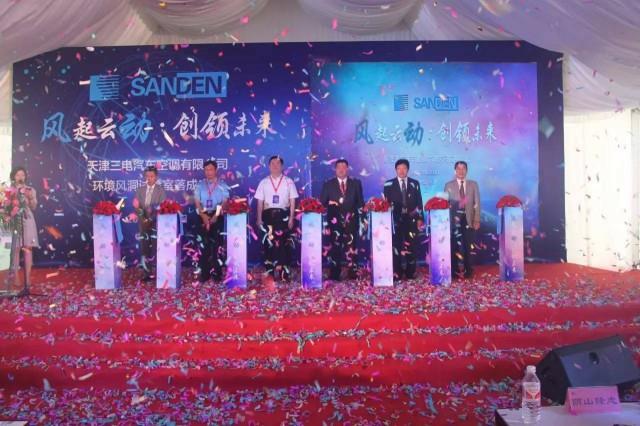 Tianjin Sanden Climatic Wind Tunnel adopts vertical reflow type structure, the maximum air outlet area is 7m2, and the maximum wind speed is 250km/h, which can satisfy the full range temperature simulation of -40°C~60°C and 5%~95% relative humidity control, full spectrum sunshine radiation simulation. It can be adjusted within the range of 300~1200W/m2. Simulate and collect detailed data of vehicles under various complicated environmental conditions, rain and snow weather, sunlight, extreme temperature and humidity, high temperature pavement.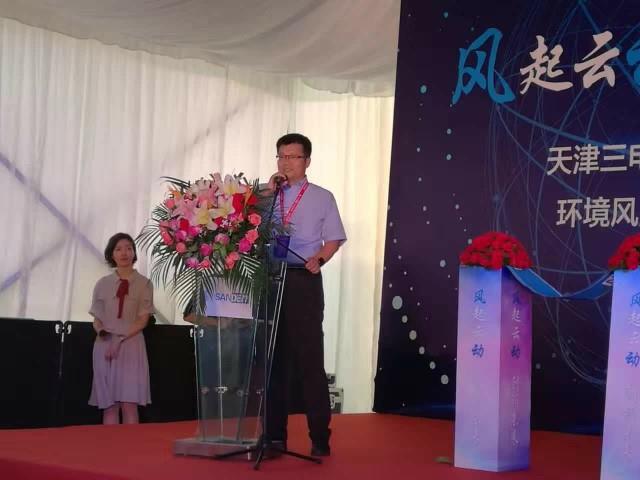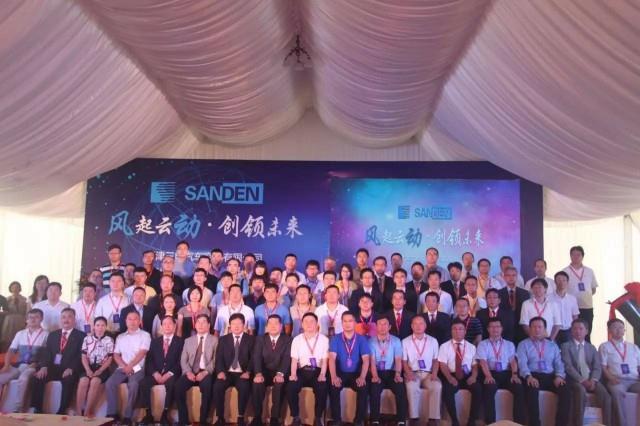 CWT can be used in vehicle environment related tests such as sedan car (including electric vehicle), SUV, MPV, midibus, small construction engineering, etc., it covers Automotive air conditioning vehicle cooling performance test, Automotive heating performance test, Automotive air conditioning refrigerant charge test, automatic air conditioning controller calibration test, electric vehicle refrigeration / heating performance test, Automotive heat balance ability test, Automotive engine cooling ability test, Automotive thermal management system performance test, Automotive starting performance test, Automotive windshield defrosting and defogging system performance test, and other tests that need to provide environmental combination conditions.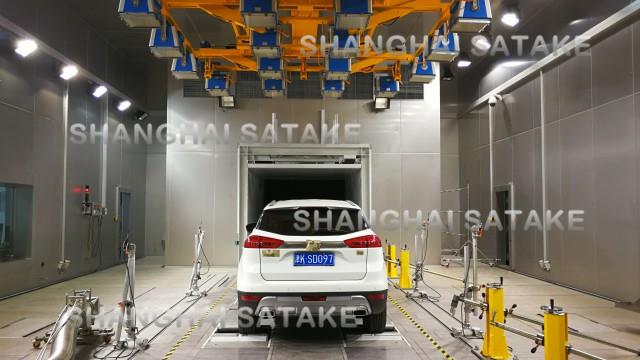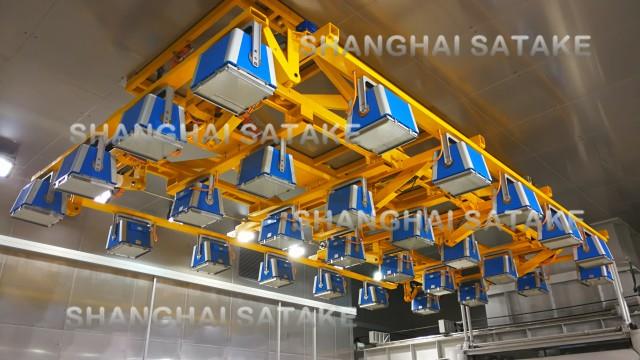 In addition, Tianjin Sanden CWT chassis dynamometer system uses 4X4 four-wheel fully independent drive control and design, leading the domestic similar wind tunnel, this design will strongly support the development of the next generation of wheel motor electric vehicles.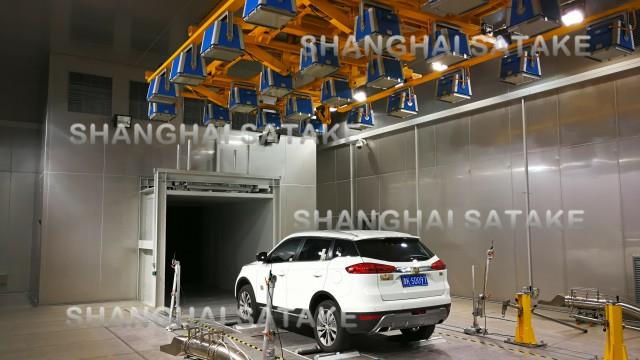 This time, Shanghai Satake is designed with environmental protection and energy conservation. The steel runner adopts the design of non-WAD structure, the design of four-quadrant rectification and variable frequency feeding system for chassis dynamometer, and the adoption of environmental protection and energy-saving technology such as evaporative condenser. Sanden CWT is more energy efficient.